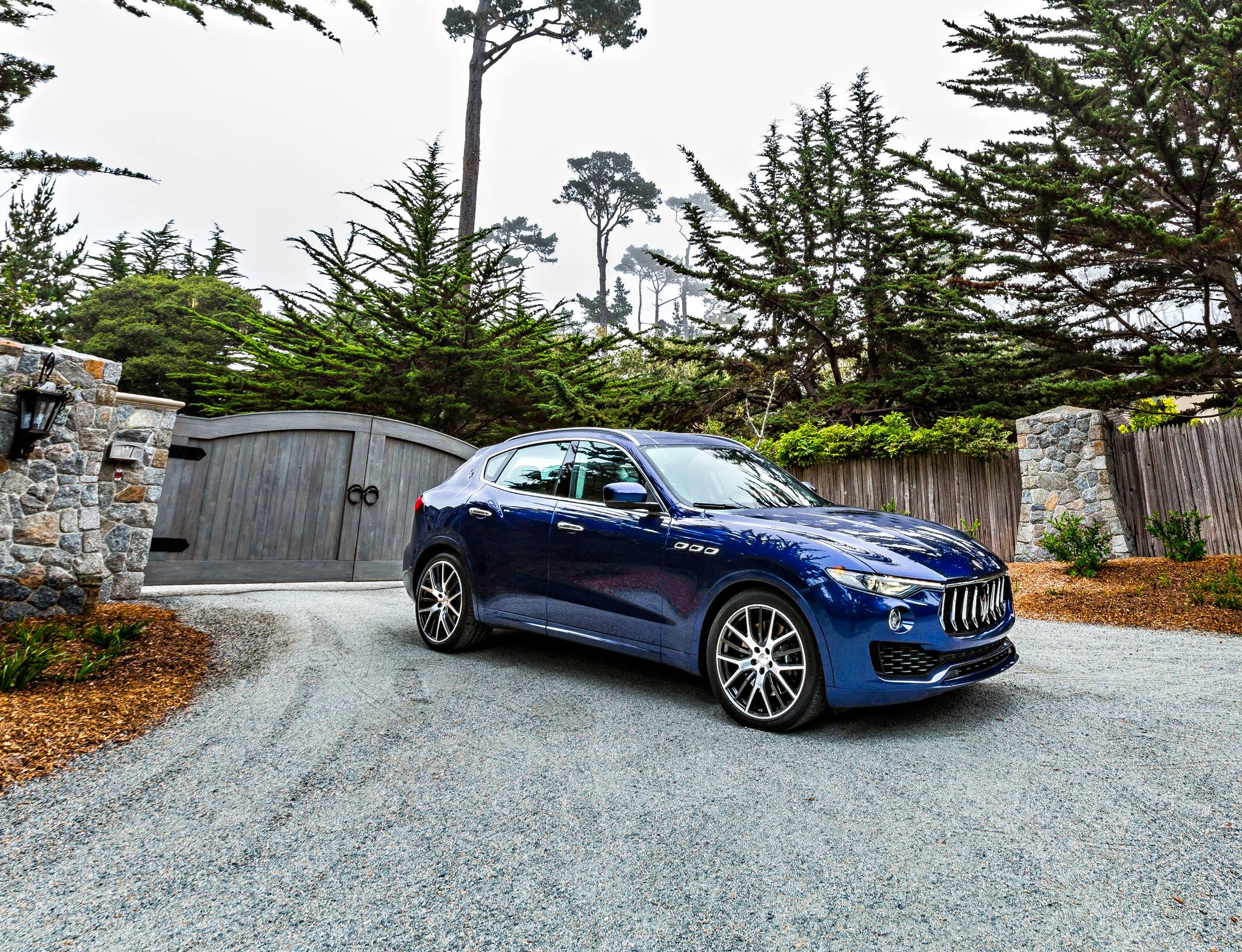 Andrea Bertolini, professional racecar driver and official test driver for Maserati, is well versed in the world of Maserati. Bertolini began his racing career at a young age and eventually participated in the development of the Maserati MC12, becoming three time FIA GT Champion in 2006, 2008, 2009 and FIA GT1 World Champion in 2010 as well as 2011 International Superstars Champion with the Maserati Quattroporte.
Bertolini experienced the Maserati Levante firsthand, on his drive to the European Le Mans Series 4 Hours of Red Bull Ring and to Paul Ricard race track. See what he has to say!
Q: You have quite a unique job, considered a dream job by many. What do you most love about it?

Andrea: Everything! Being a race driver and official test driver is anything but ordinary. Every day is different, I am fortunate to be the test driver of the most important and performing cars in the world, being firsthand involved in the development of those. There are so many different memories, that it is even harder selecting my favorite one! Being behind the wheel of development cars make every day a special one!
Q: You've had many experiences in a Maserati street car and on the racing car level. What was the first impression you had once behind the wheel of the Maserati Levante?
Andrea: One word? WOW! Incredible feeling since the beginning: from the very first visual impression thanks to its Maserati distinguished luxurious design in an SUV architecture, to the onboard and driving comfort and outstanding performance, an overall sensational experience. I have been driving the Maserati Levante as my daily drive either for long trips from Modena to Paul Ricard Race Track in France (940 miles) or just to stroll in my town on Sunday morning. After spending the week at Paul Ricard testing race cars and driving 450 miles every day, I felt so comfortable in the Levante that I decided to get home the same night of my last day of work, adding an additional 470 miles to my driving journey to go back to Italy! The onboard comfort and handling is so elevated that I have actually enjoyed the trip back…
Q: Have you experienced the Levante off-roads?
Andrea: Yes, I have to admit I didn't think the car to be capable of dominating the most formidable terrain and road conditions with such a high standard level of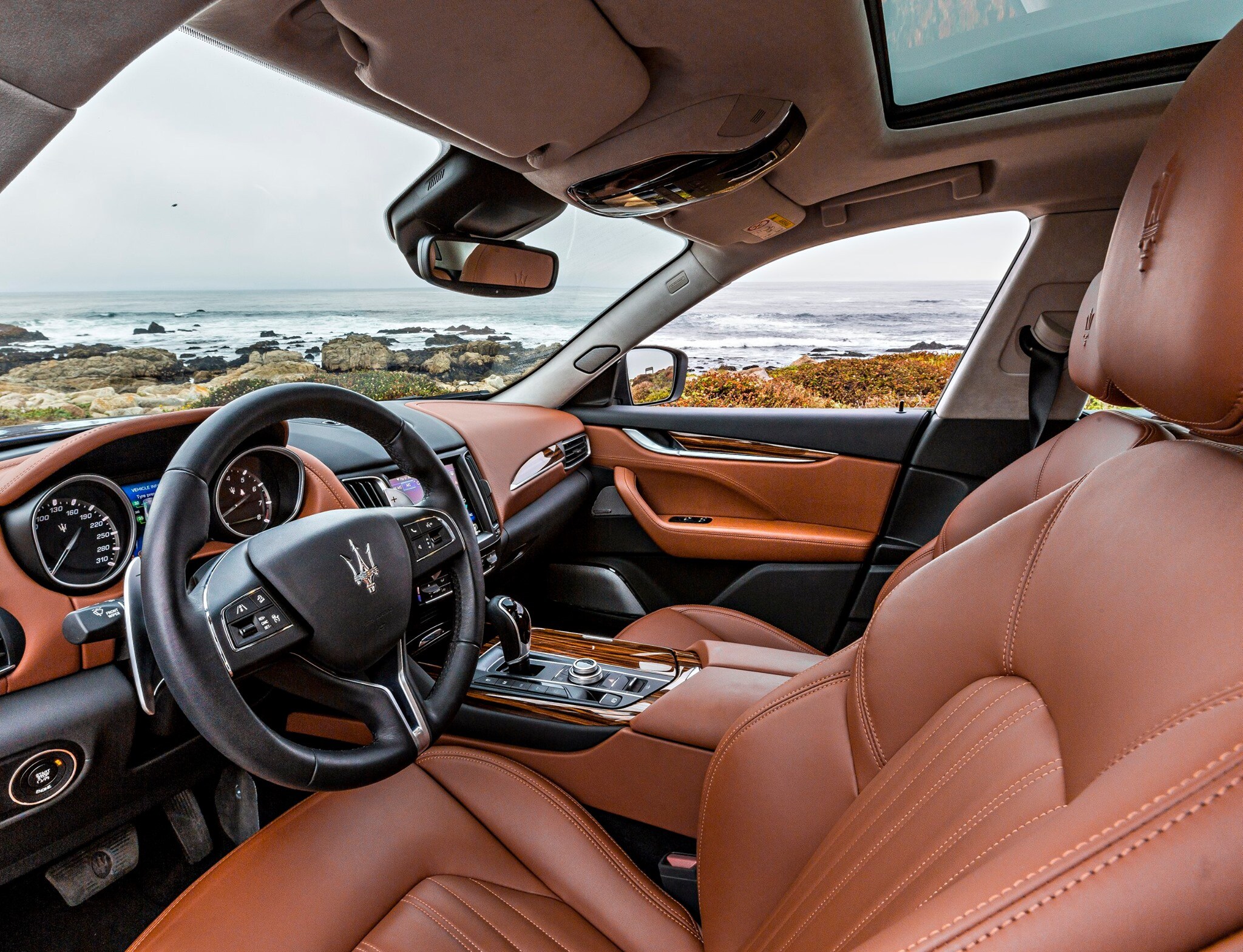 comfort, style and handling. I experienced the Maserati Levante to be unbeatable when, for example, I was on hillside road with family and friends and I literally had to "commute" them from downhill to uphill with the Levante!
Handling, Balance, Performance, Onboard quality. A true SUV with all the comfort and craftsmanship of Maserati: the Levante to me is the complete car, perfect for every occasion: from a family (or driver, LOL) trip or an off-road adventure.                                                             
Q: What was your favorite moment or experience driving the Levante?
Andrea: From the moment I turned the car on to the instant I turned it off, seriously! I like thinking of the Levante as a car with a double personality: superior handling and comfort on road and off-road driving, luxurious and sporty at the same time. The power of its innovative V6 Twin-Turbo engine boasts an impressive 430 HP from 0 to 60 mph in just 5.8 seconds, with a top speed of 156 mph.With the Levante, I rediscovered the pleasure of spending quality time driving relaxed. For the very first time, I experienced being on traffic and not being nervous about it… Quite a unique feeling, particularly for a race car driver, trust me…
Q: When you are not racing or behind the wheel, what's your other passion?
Andrea: In the very few days I am not behind the wheel, I enjoy cycling, soccer and running. Spending time with my family is vital, they give me the energy I need to keep up with extensive travels.
For more information or to schedule your Test Drive with the new Maserati Levante, please contact David Christiansen or Antonio Gherardi at (888) 879-1957 or sales@maseratisiliconvalley.com