Join Maserati Silicon Valley, proud partner of the Event at Woodside, at California's premier international equestrian Three-Day  eventing at The Horse Park at  Woodside on October 7th –  9th.  Enjoy this beautiful 272 acre equestrian facility consisting of gently rolling hills, complimented by ideal viewing capabilities for all cross-country and Test Drive the new Maserati Levante, the Maserati of SUVs.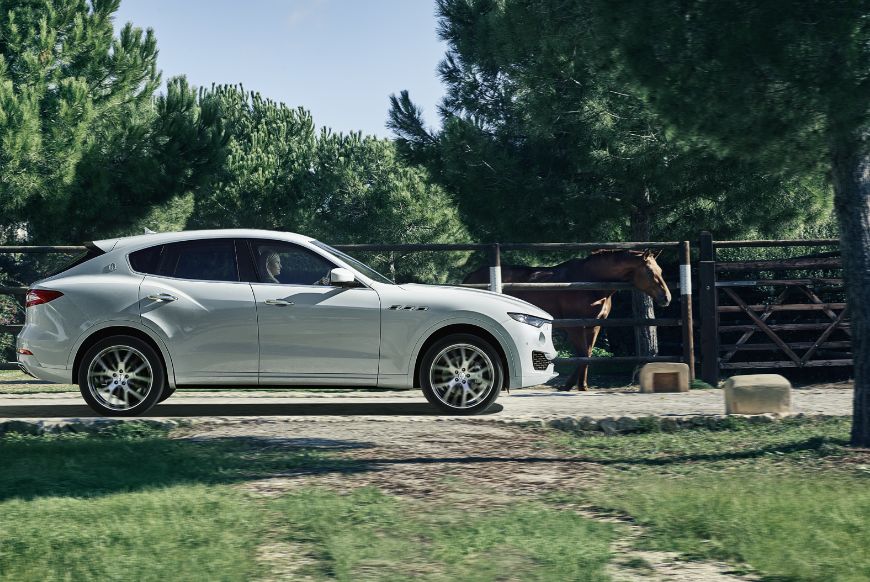 The design of the Levante features clear associations with the Maserati brand and its distinctive Italian character. Capable of dominating the most formidable terrain and road conditions with such a high standard level of comfort and style, the Levante is designed to combine the outstanding on-road performance typical of every Maserati with unrivaled handling even on very low-grip surfaces and an excellent off-road performance and ride. The power of its innovative V6 Twin-Turbo engine boasts an impressive 430 hp from 0 to 60 mph in just 5.8 seconds, with a top speed of 156 mph, an overall sensational experience!
Watch hundreds of competitors from across the country compete in the equestrian sport of Eventing. Sit on the edge of your seat as these truly remarkable animals showcase the elegance of the Dressage phase, often compared to figure skating on horseback. Then sit ringside (with discounted tickets as our guest) as you watch the same horse and rider pairs jump over remarkable obstacles as they strive to keep all of the poles from falling down in the Show Jumping Phase of competition. Finally, Saturday and Sunday, watch some of the world's best gallop at high speeds to jump over massive obstacles giving a whole new meaning to horse power during the Cross-Country phase!
Test drives will run from 10:00 am – 3:00 pm Friday, Saturday, and Sunday and it is sure to be an experience you won't want to miss! To RSVP for a test drive please e-mail Events@MaseratiSiliconValley.com and a time will be scheduled.
| | |
| --- | --- |
| Date: | October 7, 8 and 9, 2016 |
| Maserati Levante Test Drives: | From 10:00 am to 3:00 pm |
| Event: | The Event at Woodside |
| Location: | 3674 Sand Hill Road, Woodside, CA, 94062 |
| RSVP: | To RSVP or for more information please email Events@MaseratiSiliconValley.com. Make sure to mention the preferred access code LEVANTE to get the Ferrari Maserati Silicon Valley discounted rate. |